AUT seminar 2006
18 August 2006
West Papua - the hidden conflict
A seminar at AUT University. 18 - 19 August 2006. Organised by the Indonesian Human Rights Committee (IHRC). Covered by Te Waha Nui reporters.



Articles: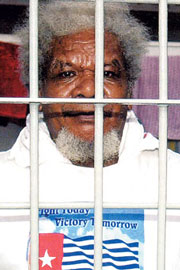 West Papua, New Zealand's Pacific neighbour, has been under Indonesian rule since 1963. At least 100,000 people have died in the ongoing resistance struggle. In Australia, West Papua is on the agenda because 43 West Papuan Asylum seekers became the focus of a diplomatic row between Jakarta and Canberra but the issues remain largely unknown in New Zealand.
Keynote speakers:

Also: Workshops, documentary film and politicians' forum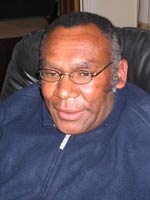 Topics will include the historical background, human rights situation, mining and logging impacts, the role of the international community and the prospects for peace.

All welcome, for further information go to the contact page.

Student journalists from the School of Communication Studies, AUT covered news stories for this website. The website has been produced for a journalism course project for 147795 News Production and 147796 Specialist Writing (Asia-Pacific reporting) papers. Any queries can be directed to the supervising lecturer - Dr David Robie.

Conflict resolution course at AUT's School of Social Sciences.
Pictured: From top: Theys Eluay; Rev Socratez Sofyan Yoman. Photo: Del Abcede/PMC