Informed journalism and media research
The Pacific Media Centre page at Auckland University of Technology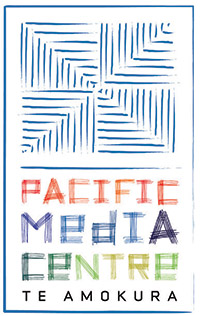 PMC Logo
The PMC logo's linear design draws on the traditional tapa to represent awareness, respect, strength and the personality of the Pacific region and its people. The colour range in the typography connects tradition with the fast and modern world of media using red, green and blue - the RGB mode in any screen application. The use of different tones symbolises the variety and individuality of Pasifika media. The logo was designed by postgraduate student Patricia Burgetsmaier in AUT's School of Art and Design.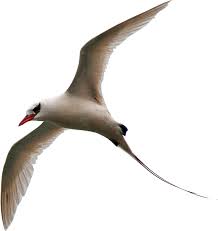 Te Amokura
The red-tailed tropic bird, Phaethon rubricauda, is found throughout the Pacific, including the North Island of Aotearoa/New Zealand. There is a breeding colony in the Kermadec Islands and others found as far north as the Hawai'i Islands. It is a bird with white feathers, a red bill and two long thin red streamers. It has a black eye streak. Red-tailed tropic birds are remarkable seabirds displaying their two elongated central tail feathers during courtship flight displays at their breeding colonies. The centre's te reo name Te Amokura symbolises the spread of messages throughout Te Moana-nui-a-Kiwa. The metaphorical name was contributed by the late Dr John Moorfield, Professor of Māori Innovation and Development with AUT's Te Ara Poutama.
Informed journalism and media research contributes to economic, political and social development and AUT University's Pacific Media Centre – Te Amokura – seeks to stimulate research into contemporary Māori, Pasifika and ethnic diversity media and culture production.

The PMC, founded in 2007, also collaborates with other Asia-Pacific media centres engaged in research and cultural production and develops cultural and research publications, building on the success of the peer-reviewed publication Pacific Journalism Review , media freedom project Pacific Media Watch and current affairs websites Pacific Scoop and Asia Pacific Report.
The PMC mission
The Pacific Media Centre's mission as one of the five components of the Creative Industries Research Institute (CIRI) and in the School of Communication Studies is based on the belief that robust and informed journalism and media research contributes to economic, political and social development in the region.

PMC goals include:

   1. undertaking and stimulating research into contemporary Māori, Pacific, Asia-Pacific and ethnic diversity media and culture production
   2. raising Aotearoa/New Zealand research capability in the area of diversity media production
   3. presenting and publishing the findings of media research
   4. winning funding from government and industry partners that support research into media production
   5. developing collaborations and relationships with other Asia-Pacific centres of research excellence in media and cultural production
   6. developing social change and development communication editorial and publications capability, including Pacific Journalism Review, Pacific Journalism Monographs, Pacific Media Centre Online and Asia Pacific Report.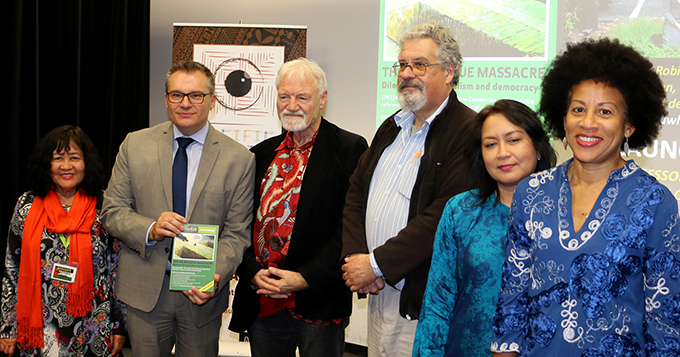 Asia-Pacific Journalism courses

PMC in the Human Rights Commission's Te Ranga Tahi diversity project

PMC collaborating partners
PMC on Communications Initiative Network