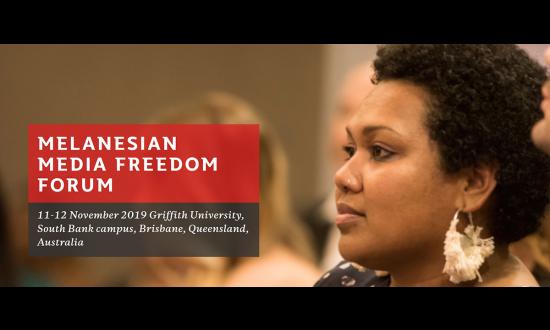 MELANESIAN MEDIA FREEDOM FORUM 2019 - November 11-13
The Melanesian Media Freedom Forum was developed to respond to increasing media repression in Melanesia and to future-proof press freedom, though trans-national regional co-operation and knowledge-sharing among Melanesian journalists, editors, publishers, press-freedom advocates and journalism scholars.
This forum will provide a safe space for media leaders who work in Melanesian countries and territories. It will enable them to collaboratively formulate strategies to counter increasing incidences of curtailment of media freedom and create pathways to enable mutual support in the face of existential threats to freedom of expression and communication. During the concurrent academic conference, scholars with expertise in this area will present research in this area and join the forum to provide knowledge resources and support for this work.
It is being hosted at Griffith University, Queensland, at the South Park campus, Brisbane, on 11-13 November 2019 and the organisers are collaborating with the Pacific Media Centre at Auckland University of Technology to publish a special edition of Pacific Journalism Review.
PJR call for "Melanesian media freedom" papers for publication. - contact acting editor Dr Philip Cass
Contact: Acting PJR editor Dr Philip Cass