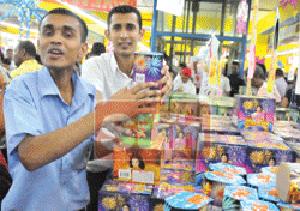 Litia Mathewsell
SUVA (Fiji Sun / Pacific Media Watch): A radio station in Ba Town in the north-west of Fiji's main island Viti Levu was destroyed by a fire yesterday morning.

When the firefighters arrived at the scene, the top flat of a double-storey building which housed the radio station, Paschim 103.2FM, was engulfed in flames.

According to the National Fire Authority (NFA), the firefighters stopped the fire from spreading to the adjacent row of shops and a shop at the bottom flat.

The entire top flat, which housed the radio station and a residential block, were damaged by the fire.

No one was injured in the fire.

NFA investigations are under way to determine the cause of the fire.

NFA chief executive officer, John O'Connor, urged business owners to have their premises inspected to ensure compliance with fire safety standards.

O'Connor reiterated NFA's advice to the public to take fire safety seriously and not assume that a fire will not happen to their property.

Meanwhile, as Diwali will be celebrated today, the NFA has asked people to take extra care and avoid any fire mishaps from happening in their homes.
This work is licensed under a Creative Commons Attribution-NonCommercial 3.0 New Zealand Licence.