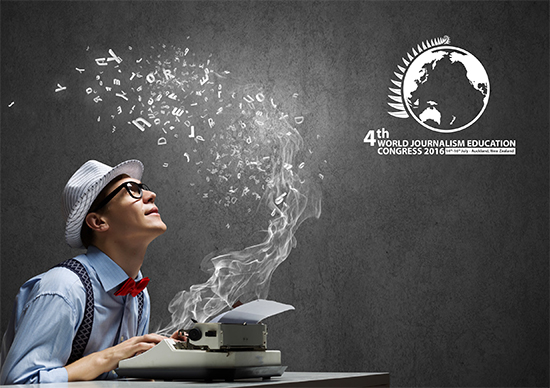 Welcome to the 4th World Journalism Education Congress that will be held in Auckland, from July 14 to July 16, 2016.
With an Australian and Pacific preconference on July 13.

The conference, hosted by Auckland University of Technology's School of Communication Studies, will provide a discussion forum on the development of journalism and journalism education worldwide. Contemporary developments signal significant shifts in the place of journalism programmes within the university and broader educational environment and in relationships with industry and wider society.

The implications of this transition will be the focus of the 4th World Journalism Education Congress (WJEC).
Preconference welcome reception (evening July 12)
Journalism Education in the Asia-Pacific will also be a strong feature of the conference in partnership with the Pacific Media Centre and Media Educators Pacific.
Topics to be discussed at the congress will include:
Mobile/Social/User-generated Media and Journalism 


Research Trends in Journalism

Utilising the Professional Connection Work in Journalism Education 


21st Century Ethical Issues in Journalism

Journalism Education and an Informed Citizenry 


Journalism Programmes Offered by the Industry 


Journalism Education in the South Pacific

Journalism Education in Asia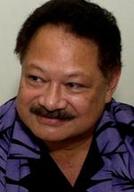 Kalafi Moala is one of the keynote speakers. Kalafi is publisher and managing director of the Taimi Media Network in Nuku'alofa, Tonga. He has beern a longtime campaigner for media freedom in the Pacific region and is author of the books Island Kingdom Strikes Back and In Search of the Friendly Islands. After being a founding chair of the New Zealand-based Pacific Islands Media Network (PIMA), he was elected deputy chair of the Samoa-based Pasifik Media Association (PasiMA), an organisation he co-founded.

AMIC Asia - The Asian Media Information and Communication Centre has moved from Singapore to Manila, Philippines. The new website is here: www.AMIC.asia
Secretary-General Ramon Tuazon

Call for abstracts
UNESCO conference travel grants

Contact: WJEC Conference Steering Committee chair Associate Professor Verica Rupar   

Asia-Pacific inquiries: Professor David Robie, Steering Committee member and New Zealand country representative of AMIC
Australian JERAA preconference inquiries: Dr Angela Romano, vice-president JERAA (Networks)
WJEC conference website at AUT