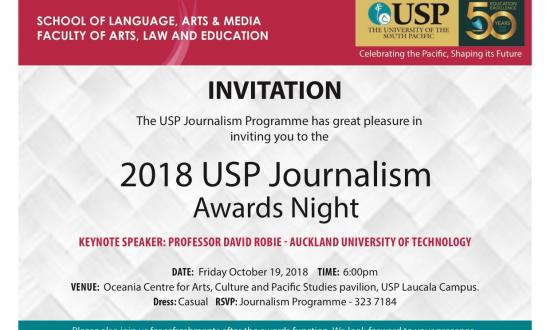 ANNUAL JOURNALISM AWARDS AT UNIVERSITY OF THE SOUTH PACIFIC
The Pacific Media Centre's director, Professor David Robie, has been invited as keynote speaker for the annual journalism awards at the University of the South Pacific.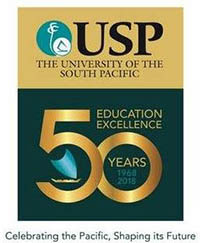 The ceremony is part of events marking the 50th anniversary of the creation of USP and 18 years since the awards were first launched by Dr Robie.

He was coordinator of the programme between 1998 and 2002. The programme is now led by Dr Shailendra Singh assisted by Wansolwara editor-in-chief Geraldine Panapasa and assistant lecturer Eliki Druganalevu.
All welcome.
Who: Professor David Robie
When: Friday, October 19, 6pm.
Where: Oceania Centre for Arts, Culture and Pacific Studies pavillion,
Laucala Campus, University of the South Pacific
More information: Dr Shailendra Singh